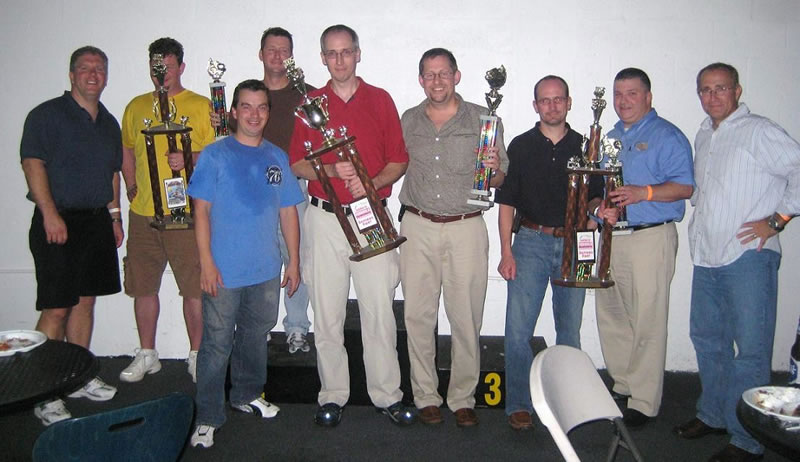 A racing league is the best way to get a taste for championship style racing without having to purchase a kart. You get to compete with other experienced racers every Monday or Tuesday night over a four (4) weeks period. Our leagues can be either Sprint and Endurance formats or a combination of both.

Racers get the opportunity to come by between league events to practice, thereby improving their lap times and maybe the possibly of being more competitive for the next round of the championship.

League racing is an excellent opportunity to get involved without the investment of purchasing a kart. We supply helmets so you have no additional costs other than League fees.

Cost:
$50 Annual League membership fee.
$40 nightly racing fee for League members

Sprint Format:
8 min qualifying/practice
7 lap Heat race
10 lap Final race

Endurance Format:
5 lap qualifying/practice
20 min race

Time:
7:00pm Monday or Tuesday nights

All drivers must wear long pants and closed toe shoes. Helmets are provided.

At the end of each League there is a special awards ceremony complete with trophies for the top three in each category.

Send us an email at info@miamigpraceway.com or call us at 305-688-2477 to reserve your spot in our next league.

All participants are required to sign a liability waiver before racing. All participants should be in good health with no neck, back, heart problems, or be pregnant. Go-karting is a physically demanding sport.