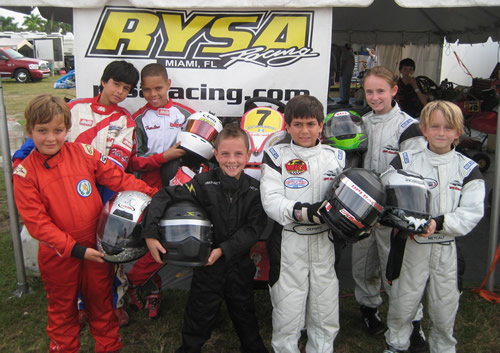 Miami GP Raceway offers coaching clinics for the young racers. Starting a racing career with proper training is essential in developing lifelong racing skills. These clinics will help guide the youngster to understand not only driving but also understand the sport of racing. Kids are thought that sportsmanship is as important as driving skill. Our experienced instructors help youngsters to understand teamwork and dedication, while teaching the all important kart control.

A young child that is able to understand and process the techniques of properly driving a go-kart is also able to apply those same skills in other aspects of their life, at school and at home. Programs are tailored to the experience level of the individual child.

Please contact us to discuss a program that meets your child's needs. Send us an email at info@miamigpraceway.com or call us at 305-688-2477

All participants are required to have an adult sign a liability waiver before racing.

All participants should be in good health with no neck, back, heart problems. Go-karting is a physically demanding sport.